Muses - The Card Game
Digital card game where you compete to be the first one to complete a shrine to the muses (museum). Enlist the help of gods, heroes, and great poets in your race to completion!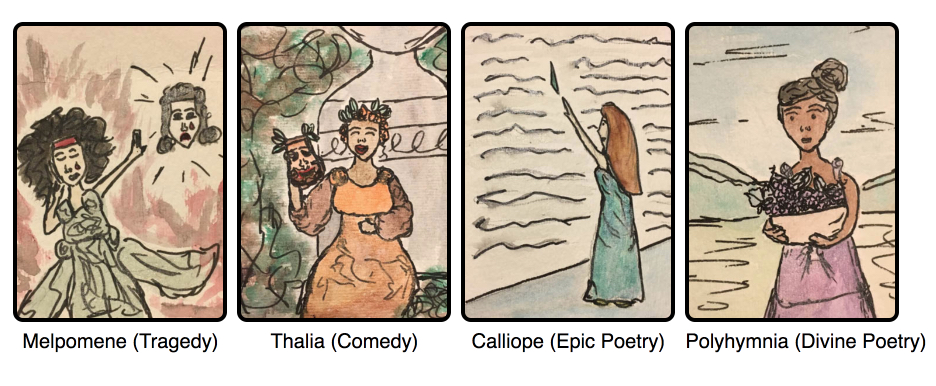 Instructions
Note that the game is currently hot-seat mode only!
Select a deck to play. On your turn, you may immediately play a one-shot card by clicking on it. Clicking a character will highlight center slots this character can be played to. Click the highlighted slot to play the character. You may only play a single card per turn.
Note that the center slots are shared by both players so you will be fighting over them. Choose wisely!
Click "End Turn" once you've played a card (if you can play one). You will then get a chance to play as the other side (hot seat mode only).
Turns continue until one player reaches 100 points.
Future
I ran up against the jam deadline. Some features that didn't make it include:
Some kind of balance
Better use of center slot requirements
Variety of special abilities for one-shots
Decks for the remaining five muses
Better UI
I plan to add these slowly over the next weeks.
Source Code
The code for the game is open source and can be found at https://github.com/JoelQ/muses
Art
The fantastic art for this project was done by Lou Lim, who reserves all rights.